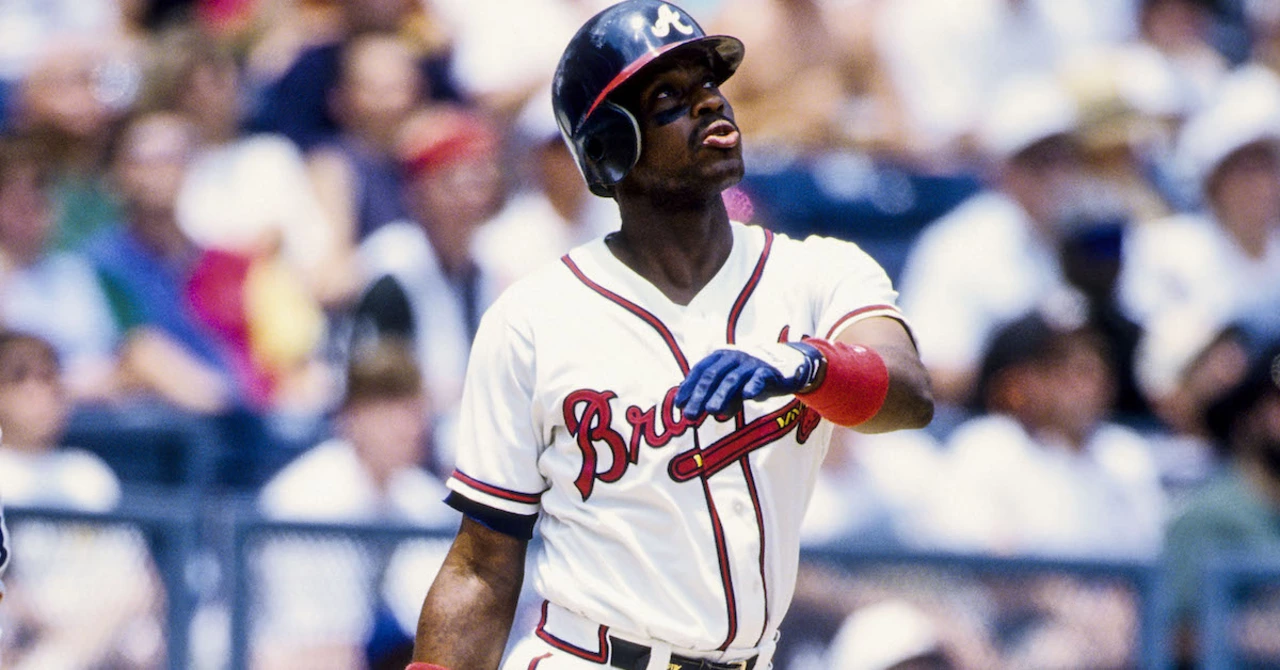 Introduction: The Race to Induction
As a baseball fan, I always get excited about the annual Baseball Hall of Fame inductions. It's a time to celebrate the achievements of the game's greatest players, coaches, and contributors. This year, there's a lot of buzz surrounding the potential inductees, and I can't help but wonder who will get inducted first. In this article, we'll dive into the careers and legacies of some top contenders to predict who might be the first to receive that prestigious honor.
The Case for Barry Bonds
Barry Bonds, one of the most controversial players in baseball history, has been a hot topic of discussion when it comes to the Hall of Fame. Despite his alleged use of performance-enhancing drugs, Bonds had an incredible career, with a record 762 home runs, seven MVP awards, and 14 All-Star selections. His unmatched ability to hit the ball out of the park and his impressive on-base percentage make him a strong candidate for the Hall of Fame. However, his past controversies may work against him when it comes to the voting process.
Roger Clemens: Dominant Pitcher, Controversial Figure
Like Bonds, Roger Clemens has been a polarizing figure in baseball due to his alleged use of performance-enhancing drugs. However, there's no denying the fact that he was one of the most dominant pitchers of his era. With 354 career wins, 4,672 strikeouts, and seven Cy Young Awards, Clemens left a lasting impression on the game. If voters can overlook his past controversies, he may be the first to be inducted into the Hall of Fame among this group.
Time for Curt Schilling?
Curt Schilling, known for his incredible postseason performances, has been on the Hall of Fame ballot for several years now. With 216 career wins, 3,116 strikeouts, and a World Series MVP award, Schilling's case for induction is quite strong. However, his controversial political views and social media posts have impacted his chances. It will be interesting to see if voters can separate his on-field accomplishments from his off-field behavior.
The Undeniable Talent of Alex Rodriguez
Another player with a strong case for induction is Alex Rodriguez, who ranks fourth on the all-time home run list with 696 long balls. A-Rod also boasts 14 All-Star selections, three MVP awards, and a World Series title. However, his connection to performance-enhancing drugs and a one-year suspension from Major League Baseball could dampen his chances. Will voters look past the controversy and focus on his undeniable talent?
David Ortiz: Clutch Hitter and Fan Favorite
David Ortiz, affectionately known as "Big Papi," is a beloved figure in the baseball world. With 541 career home runs, 10 All-Star selections, and three World Series titles, Ortiz has an impressive resume. His clutch hitting in the postseason and larger-than-life personality make him a fan favorite, which could give him an edge in the voting process. It wouldn't be surprising to see him as the first inductee among these contenders.
Other Notable Contenders
While the aforementioned players are some of the most talked-about potential inductees, there are other notable contenders on the ballot as well. Players like Sammy Sosa, Gary Sheffield, and Jeff Kent all have impressive stats and accomplishments in their careers. It's always tough to predict how the voting process will unfold, but these players could potentially make the cut in the near future.
Conclusion: A Heated Debate
The debate surrounding who will be inducted into the Baseball Hall of Fame first among these players is a heated one. Baseball fans and experts hold strong opinions on the matter, and it's interesting to see how the conversation evolves over time. As someone who loves the game and appreciates its history, I'm excited to see who will ultimately be recognized with this prestigious honor. No matter who gets inducted first, there's no denying the impact these players have had on the sport of baseball.
Caspian Harrington
I am Caspian Harrington, an expert in government, news, and technology. My passion for understanding the intricacies of politics and keeping up with the latest tech advancements has led me to develop a comprehensive knowledge in these fields. I also have a keen interest in writing about sports and education, as I believe they are crucial aspects of personal development and societal growth. I strive to share my insights and expertise with others, helping them navigate through the ever-evolving world we live in.
view all posts